Los Angeles is blessed with some of the finest retail experiences found anywhere.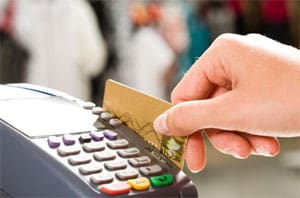 Just mention Rodeo Drive, The Grove, or Third Street Promenade and shoppers start to salivate. During our decades in the community, Sobul, Primes & Schenkel has had the opportunity to serve a number of retail businesses, including those in the furniture, grocery and restaurant industries. Though each of these businesses has had its own unique set of challenges, there is a richness of experience we can bring to any retailer to help them achieve their financial goals.
By working with these retailers over the years, we have identified a number of specific issues that need to be addressed including but not limited to data tracking of sales and costs, sales tax issues, inventory controls and unique tax issues. We look for these kinds of specific issues and provide solutions from the very start. After all, as a retailer it's often imperative to set up the most efficient, advantageous accounting and business practices to keep the business healthy through inevitable seasonal and economic cycles. Sobul, Primes & Schenkel can help.
CLIENT STORY:
A successful restaurant owner was allocating tips to employees and properly withholding social security tax on the allocated tips. He was confident that this was the right way to manage tips in his business. Though he was right to withhold, we informed him that a tax credit was available for the employer's share of the social security withheld. It was not only a pleasant surprise but also a significant result to his bottom line with a tax credit of $50,000 in the first year alone. It is an example of just one of several changes we were able to make to the business that has had a dramatic impact on the restaurant's profitability.