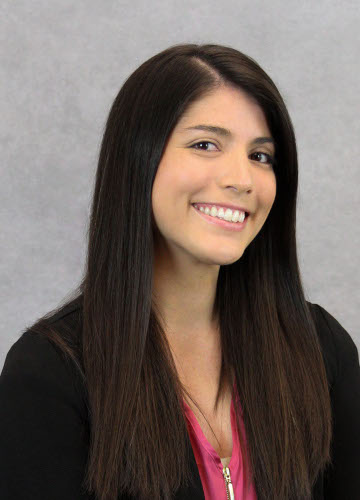 Carolyn Auger, CPA, is the tax director at SPS. She works hard to solve clients' problems with innovative solutions. In particular, Carolyn specializes in manufacturing, real estate, and entertainment.
She enjoys helping clients and getting to know them more closely over time. Carolyn has worked in the public accounting field since completing her Bachelor's Degree in accounting. She also completed several internships in the accounting field during her college years.
She first gained an interest in accounting when she began a position as a bookkeeper at a golf course.
"When I was a senior in high school, my friend's dad offered me a job as a bookkeeper at a golf course. I ended up enjoying bookkeeping and thought I should try accounting as my major when I started college," Carolyn says. After graduating, she went straight into public accounting and hasn't looked back.
Carolyn has shown the determination and hard work needed to assist clients in accounting. However, her hard work doesn't end there. Carolyn has spent years as an active runner and even competed in multiple marathons along with half-marathons. Next, she plans to run the Boston Marathon and the New York City marathon.
While she was born in Kankakee, Illinois, Carolyn has lived in California since she was two months old. She currently lives in Santa Paula with her husband, Austin, and rescue dog, Nala.
DEGREES & CERTIFICATIONS
Certified public accountant in the state of California
Bachelor of Science in Accounting from California State University San Marcos
Specialties include: Real Estate, Manufacturing, Entertainment