Sobul, Primes & Schenkel has a history of providing an array of accounting and other business planning services to professionals, business owners, investors and other high net worth individuals and their families.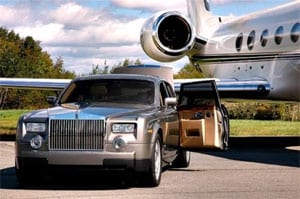 With a typical client, the firm generally takes responsibility for ongoing tax planning and preparation of tax projections to help minimize taxes and optimize cash management. We also provide timely preparation of all tax returns, as well as communicate results and action steps to be taken. If necessary, we also represent clients in tax audit examinations.
In addition, SPS can help high net worth individuals by coordinating our client's various financial affairs with other advisors, including estate and trust planning, investment planning, insurance, and retirement planning. We also have had great success in consulting on other financial matters such as real estate purchases and sales, charitable giving, and various business transactions.
Beyond these services, SPS works with the individual's closely held business entities, coordinating services to both the business and individual.
For those wanting further support with their financial matters, SPS acts as a personal business manager to the individual.
CLIENT STORY:
A business owner came to us after his previous accountant provided a personal tax return just days before the deadline, with an unexpectedly large balance due. The individual was also concerned that his financial affairs were not up to date. Not having had the opportunity to prepare for the amount or plan to possibly minimize it, the payment became a needless financial crisis.
By considering planning techniques during the year and preparing tax projections, we proactively help our clients to be aware of all tax obligations and minimize taxes. In this case, we worked with our new client on his current year tax planning to remove the chance of similar crises in the future. We also introduced him to an estate planning attorney and were involved throughout that process, guiding our client through the preparation of wills, trusts and other needed documents.