One of the things that separates Sobul, Primes & Schenkel from others is that we actively participate in the conversation about advancing technology.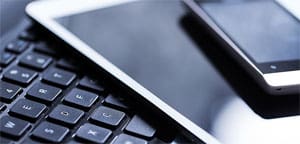 Having a shareholder like David Primes, considered a leading expert on technology and its use in accounting, helps. Besides staying on top of the latest developments as a speaker on the subject, David also takes part in a number of peer groups including those for the National AICPA Conference, the statewide technology committee, and a user group for a principle software developer.
Over the years, our firm has also had the privilege of having a number of technology developers as clients. In most cases, we have the opportunity to share an ongoing dialog about their work and how it might apply to accounting. We also have the experience to know that technology has to be of use to our firm and our clients, which means knowing how it fits into delivering on our promise of solving client's problems. These solutions address both accounting and technology needs.
In the end, it's about sharing knowledge and our firm is in the middle of that information flow. We understand the language of business and that of technology, which is a potent combination for clients.
CLIENT STORY:
One of our clients is a school software developer that works to increase information flow and efficiencies for school districts. Initially, this was in the early days of information technology. Since that time, they have incorporated email, remote working and electronic connections into their offering.
We have been a part of their growth from the beginning, talking tax and accounting, but also about technology. Not only does it mean that we have an opportunity to support their business needs, we also have learned a great deal about writing code and applying technology.