Sobul, Primes & Schenkel has a long history of supporting the business and accounting needs of companies in the manufacturing and wholesale industries.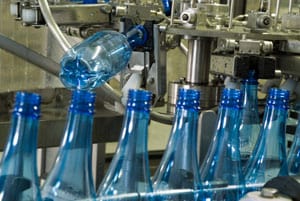 Throughout our nearly 30 years of practice, we have advised and serviced many different markets including: manufacturers and wholesalers of apparel, automotive parts, computer components, cosmetics, food production, telephone and other technical equipment, as well as furniture making and the manufacture of other wood products.
What we have learned from this experience is how to best support the specific needs of these types of businesses. For some, we have been a guiding force for their internal accounting departments. For others, we have become their virtual CFOs, removing the burden of responsibility for daily accounting practices from the management team.
It's clear from the numbers alone that the industry of California has shifted significantly from manufacturing to service businesses. Though this is a significant shift, we have found that there are still many vibrant manufacturers and wholesalers out there. With our richness of experience helping manufacturers and wholesale distributors, we hope to continue to attract these businesses to our firm.
CLIENT STORY:
A manufacturing company came to us early in our firm's history. At the time they were a $2 million company. Our firm guided them with financial matters, including estate, entity and tax planning, as well as pension plans. We also helped them switch from a C-Corporation to an S-Corporation at the time to avoid tax on built-in gains. It has been a pleasure to actively participate in their growth throughout this shared history. And it is especially heartening to work with more than one generation of a family that has relied on us to support their growth and success.