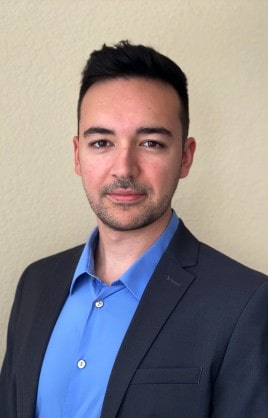 Brent Caballero was born and raised in Burbank, CA, where he enjoyed everything the culturally rich city had to offer him. He attended the University of California in Los Angeles after graduating high school.
There, he studied and earned his undergraduate in economics and developed a passion for technology, investments, and entertainment. His dedication to these subjects has fed into his professional life, and he continues to work in those areas today.
He began by interning part-time at a business management firm in Santa Monica during his first year at UCLA. The job was such an enriching and rewarding experience that Brent felt he'd found the first step in his career. He continued in the industry and hasn't looked back since.
Brent finds the work challenging and a break from the mundane tasks that some other jobs might have inundated him with. There's something new and rewarding daily, and he feels great satisfaction from his career.
In his moments of free time, Brent hones his skills by investing, reading, programming, and playing chess. He enjoys playing poker with his friends and keeping an eye on the Patriots, Buccaneers, and whatever team Tom Brady happens to be on next.
Today Brent lives in the Austin, Texas, area with his fiance and two dogs. One is a black lab, and the other is a terrier mix. They enjoy a good life there together and frequently take both dogs out on hikes to enjoy the excellent weather.
Together with his fiance, they regularly explore the Austin restaurant scene. And it's not unusual for him to go out and enjoy a good ribeye steak at one of his favorite spots.
From his home in Texas, Brent does his best work, participating remotely and making the most of today's current technologies.
Degrees
Bachelor of Arts in Economics, UCLA