Relaxing with his long-time client at the Del Mar Thoroughbred Club, SPS Managing Shareholder Rick Schenkel takes in the sounds and aromas of the popular Southern California race track. It's another day of combining business with pleasure.
Rick and Madeline Auerbach go back a long, long time, more than 30 years. Back to a period when she and her husband, Jim, came to him for business assistance with their thriving furniture manufacturing concern.
As the years progressed, the couple branched out into horse racing. What began as pure enjoyment soon developed into another full-fledged business: purchasing and racing thoroughbreds. "They ultimately discontinued their furniture business, altogether," says Rick. "After her husband passed away Madeline became even more involved in all aspects of their horse venture, and currently owns about 75 horses."
Ms. Auerbach is known as one of the most active and visible owners on the California-West Coast racing circuit. She was elected to the prestigious Jockey Club of America in 2012, and appointed in January 2014 as a commissioner to the California Horse Racing Board by Governor Jerry Brown.
THE SPS ADVANTAGE: TRUE ACCOUNTING ADVICE IS ABOUT A LOT MORE THAN JUST NUMBERS
In 1985, longtime client Madeline Auerbach and her husband asked SPS's Rick Schenkel, for business advice about their thriving furniture business and how to start another business that encompassed their love for fast horses.
The SPS team didn't flinch and as the years passed Madeline transitioned from furniture to thoroughbred horses and SPS became involved in all aspects of their horse racing venture.
Thirty years later, Madeline and now her son still rely on SPS.
THE COMPLEX BUSINESS OF HORSE RACING & BREEDING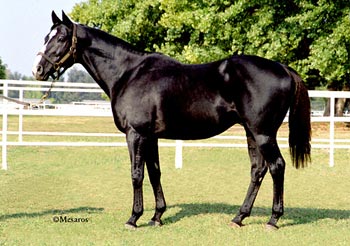 Even though the furniture business is a thing of the past, the need for SPS services has grown significantly. The multifaceted racing and breeding business isn't for the faint of heart. "It has its own set of extensive accounting needs," says Rick. "There are a lot of details that have to be tracked so the business can be operated effectively."
It's easy to see the enormous number of details facing the SPS team just by looking at one of Ms. Auerbach's horses. Unusual Heat has been a working stud since 1998. The progeny of the 24-year-old prized stallion have earned over 45 million dollars. He is the all-time leading sire of California thoroughbreds. Unusual Heat is the only sire in California history to have at least six seasons with $4 million in earnings.
A FAMILY AFFAIR
And now Madeline's son, Harris Auerbach, has taken an active role in the business, furthering a substantial list of multiple-generation SPS clients. "Our team assists both generations with horse transactions, as well as their all-around financial life," he says.
"Rick has seen me transition from one core business to another — each with very different accounting needs," comments Ms. Auerbach. "I trust Rick. His advice and professionalism are something I rely on."
I trust Rick. His advice and professionalism are something I rely on.
A short time ago, Madeline named a new thoroughbred, sired by Unusual Heat, Ricky J, a tip of her hat to Rick (middle initial J) Schenkel. "That was fun," says Rick. "The gracious gesture was a real sign of appreciation after decades of providing the family with financial assistance."
The journey has indeed been a mix of business and pleasure. "I feel fortunate to have been able to assist Madeline for so many years, and appreciate that she is not just a client, but a friend."