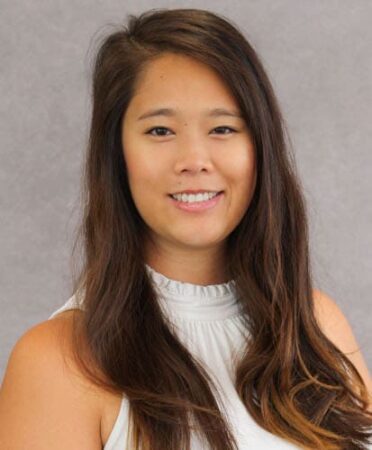 Leonalyn Khanh, CPA, is a lifelong resident of the Los Angeles/San Gabriel Valley area. She got her degree in Economics from UCLA with a minor in accounting.
"I didn't plan to minor in accounting, but I took an intro course to satisfy one of my Econ requirements. Surprisingly, it ended up being a lot of fun!" she says. "I also liked how orderly the math was – balance sheets had to balance!"
But college wasn't all studying. Leonalyn was also part of the ACA Lion Dance team and tutored at a local middle school with Bruin Partners.
Even now, she continues providing support to others. Leonalyn supports clients at Sobul, Primes & Schenkel with her specialization in accounting and auditing.
Outside of work, Leonalyn bikes around the neighborhood, spends time with her fiance and two little dogs, and cooks. While she loves all types of food, "more recently, I have been cooking whatever I grow in my community garden plot – lettuce, cabbage, and beets."


Degrees, Certifications, & Memberships
Bachelor in Economics from UCLA
Minor in Accounting
Member: AICPA
Member: CalCPA
Beyond the Office
Member of Lakewood Community Gardens
Occasional foster with DawgSquad