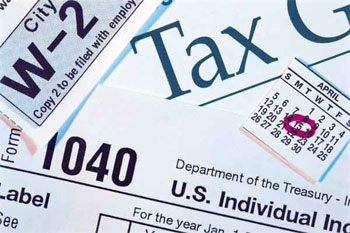 Now's the time to start planning for 2013 tax liabilities
Though just a few months have passed since April 15th, it's never too early to consider strategies for the new tax year. It's especially important this year because of the many changes as a result of the American Taxpayer Relief Act of 2012, not to mention the tax changes resulting from the 2010 health care reform legislation that kick in this year. Go to the tax update newsflash on our website for more complete information. Here are a few highlights to get you thinking about 2013 planning:
Higher tax rates on long term capital gains, ordinary income, and qualified dividends for some high income taxpayers. Also returning for 2013 are limitations on certain deductions for many.
The new Medicare surtax on investment income tax impacts many in a significant way. This is a new tax for 2013 that is equal to 3.8% of the lesser of either your "net investment income" for the year or your modified adjusted gross income over a threshold amount ($200,000 single and $250,000 joint).Since income from "passive" activities is included in "net investment income," it is even more critical to look at identifying and grouping activities appropriately.
Municipal bond investments may be more attractive than before since tax-free interest is not subject to the new Medicare tax, taxable investments may become more costly due to increases in both federal and California tax rates, and because of the potential loss of deductions (under the new tax law) for certain high income taxpayers.
The federal government may not be finished yet. Be aware that additional proposals could impact tax planning this year and beyond. President Obama has suggested further reducing the value of certain itemized deductions, limits on retirement plan contributions, and higher tax rates (the so-called Buffet rule
for income over $1 million).
Check out the web page mentioned above, or even better, speak with someone here at Sobul, Primes & Schenkel to help mix and match your issues with the many new changes.