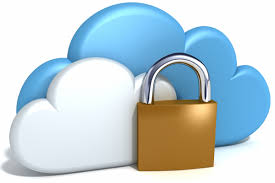 In the last SPS newsletter we discussed ways that we can protect ourselves when using services such as Dropbox "in the cloud".
But how is the cloud being used by SPS? And more importantly, what's our accounting firm doing to protect our sensitive data?
"The way that we use the cloud at SPS is for access to the Client Portal," states David Primes, shareholder and the firm's chief geek. "All documents that are uploaded to the SPS portal or downloaded by our clients are protected from prying eyes."
But what if someone had unauthorized access to the server itself and tried to view all our documents? "Well, they would be very unhappy," states Primes, "because all client data remains encrypted while sitting on the portal too."
SPS has always invested heavily in security ever since remote access via the Internet became commonplace in the late 1970's. Firewalls have always protected the servers that are housed within the SPS premises. Also, substantial password security rules and mandatory password changes throughout the year have been in place for decades. Other measures include all laptop hard drives are encrypted and remote employees transmit all data through a securely hardened communications channel.
David Primes strongly urges all SPS's clients and friends to follow the same basic security measures that everyone at the firm is required to follow, which include:
Keep ALL software up to date, especially your operating system (turn on auto updates).
Run anti-virus, anti malware software weekly.
NEVER respond to any unexpected or unknown requests for personal
information (if you are in the bank and a bank officer asks you such a question, while in front of you, that should be fine).
Remember that the IRS will never ask you for any personal information in an email.
Never open any email attachments from anyone you don't know and if an email from a friend appears odd, do not open it and DO NOT click on any links or attachments.
Steve Laff, who wrote this article, is a 25-year SPS client and Principal of the web development firm "A Far Site Better." Steven can be heard nationally on the radio for Fox Business, CBS News and ESPN as an expert on breaking cyber-security, e-commerce, and online technology stories.