We are very proud of members of the SPS team and all that they do away from the office.
One of our principals, Jeff Cameron, was recently honored by the charitable organization, the Nature of Wildworks, for his long service to the organization.
The Nature of Wildworks was founded in 1998 by Mollie Hogan, to continue her work of providing interactive wildlife educational programs to improve the public's understanding of nature and the environment. Additionally, it ensures lifetime care for animals that are not able to be released into their natural environment.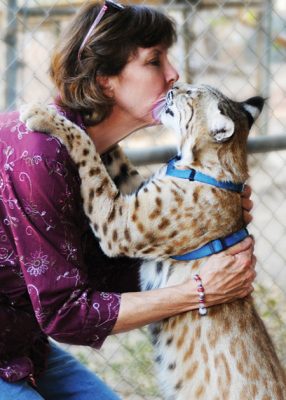 Their facility in Topanga Canyon provides a safe and secure home for over 50 animals, who were displaced from zoos, confiscated as illegally owned' rescued, orphaned or injured wildlife.
The Nature of Wildworks gives live-animal presentations to K-12 grades in the public school system and to community groups, teaching not to disturb or harm wildlife when it is encountered in its natural habitat and to help to dispel the fear of wild animals. They stress the importance of preserving habitat for these marvelous creatures.
The Nature of Wildworks is a nonprofit 501(c)(3) organization. You can learn more about their work at http://www.natureofwildworks.org.