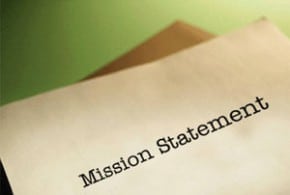 A promise from our firm to our clients and ourselves
You may have noticed over the years, our guiding values on stationery and newsletters such as, "Maintaining the highest level of service to our clients is at the foundation of everything we do," and, "Freeing clients to pursue their passions, since 1981." Or maybe you saw on our website the more complete description of "our approach," "beyond full service," "progressive technology," "timeliness and planning" and "building knowledge." While all those statements were, and are, true, we have now created a fine-tuned hybrid of our principles and are pleased
to present, the Sobul, Primes & Schenkel Mission Statement:
"We are a full service accounting and business management firm. Along with the high level of service expected from any leading firm, we make a special commitment to adopt client problems and solve them, whatever it takes. We stay focused on the needs of our clients and encourage those who work for us to maintain fulfilling, balanced lives. This focus on people is why we have kept many clients, professional resources and staff for decades. Our knowledge, experience, cutting-edge technology and global reach through CPA Associates International are tools that have allowed us to succeed for more than thirty years."
Granted, this is not as catchy as "…to boldly go where no one has gone before," or "…to protect and serve," but we're proud of our new mission statement and believe it promotes who we are and what is important to us. We hope you will agree.