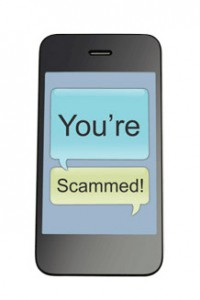 There seems to be a new scam or website that has been hacked discussed in the news on a daily basis, but here is one that you should not ignore.
There appears to be a rash of fraudulent calls made, with the callers identifying themselves as representing the U.S. Treasury or the Internal Revenue Service. The Treasury Inspector General for Tax Administration (TIGTA) recently stated that "This is the largest scam of its kind that we have ever seen", with TIGTA receiving over 20,000 reports of contacts and thousands of victims paying over more than $1,000,000 as a result of the fraudulent telephone calls.
The calls that we have heard about say, in a very threatening manner, that there are taxes owed, and that they must be paid immediately. They will ask for bank account or credit card information in order to facilitate payment. They are very aggressive; some indicating that there is a warrant out for the victim's arrest, or threatening to notify local law enforcement if payment is
not made immediately.
This is a very timeworn fraud scheme, attempting to obtain access to individual's bank accounts or charge card accounts in order to then defraud the individual.
FOUR CRITICAL THINGS TO REMEMBER:
1. The Internal Revenue Service will never initiate collection activity by telephone. They will always send out a series of notices by mail.
2. The Internal Revenue Service will not demand payment of a tax liability via a credit card or debit to your bank account.
3. The Internal Revenue Service will never request credit card information over the telephone.
4. The Internal Revenue Service will never threaten to bring in local law enforcement or have you arrested for not paying an outstanding liability.
If you have received one of these fraudulent calls, you may report the call to the Treasury Inspector General for Tax Administration by calling 1-800-366-4484 or at www.tigta.gov. You can also register a complaint with the Federal Trade Commission at www.FTC.gov. Add "IRS Telephone Scam" to the comments in your complaint.