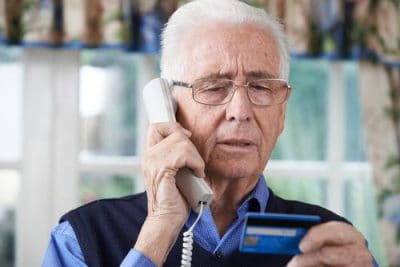 We continue to receive calls from clients concerning telephone callers identifying themselves as being from the Internal Revenue Service, and demanding checking account or credit card information to pay outstanding tax balances and penalties. The callers are very aggressive, claiming that a warrant is outstanding for the individual's arrest, or that law enforcement will be notified if payment is not made immediately.
These calls are all part of a very well-organized and persistent scamming operation to obtain information which would allow the scammers to access an individual's bank account or credit card information.
As we indicated in the two prior newsletters to avoid becoming a victim of this fraud, please keep in mind these four tips regarding IRS collection practices:
The IRS will never initiate collection activity by telephone. They will always send out a series of notices by mail.
The IRS will never demand payment of a tax liability via a credit card or debit to your bank account.
The IRS will never request credit card information over the telephone.
The IRS will never threaten to bring in local law enforcement or have you arrested for not paying an outstanding tax liability.
If you have received one of these fraudulent calls, you may report the call to the Treasury Inspector General of Tax Administration by calling 1-800-366-4484 or at www.tigta.gov.
Contact the experts at Sobul, Primes & Schenkel office, located at 12100 Wilshire Blvd., Suite 1150, Los Angeles, CA 90025 to answer your fraudulent collection call questions. We can be reached by phone at (310) 826-2060 or by email.