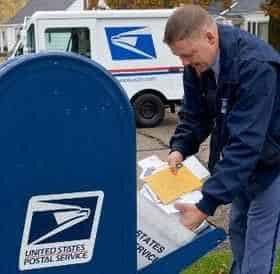 Beware of "official notices"
You've long ago learned to trash those overdue notices for magazines you've never subscribed to and to ignore those Canadian lottery notifications. Be aware, however, that sophisticated fraudsters have learned the Achilles' heel of small business owners – notices from the government demanding a relatively small payment.
A father and son team was recently arrested, according to an article in the Los Angeles Times, moments before boarding a flight out of the country after collecting over a million dollars from small business owners in California. All they did was send official-looking invoices from a fictitious state agency. The invoices contained identifying details (like California Small Business Administration numbers and other public-records information) that made the letter seem valid. At least 5,000 businesses each sent $225 to the crooks.
Another scheme, which may not exactly be fraudulent but comes close, involves official-looking invoices from a company using a name that one might assume to be a state bureau. Their invoices, at first glance, indicate that payment is due immediately to avoid fees and penalties for regulatory non-compliance. However, the very (very) fine print spells out that the invoice is for a service provided by a private firm. It is unknown how many well-meaning companies sent the requested $275 believing they had missed a payment to the state instead of actually wanting the offered service.
These notices are sophisticated, complete with barcodes and legal language, and are easily confused with the real thing. The United States Postal Service estimates the dollar amount paid annually to scammers as a result of phony invoices, of all types, is in the billions.
If you receive an unexpected "official notice," take a moment to give us a call first to avoid giving away your hard-earned money.