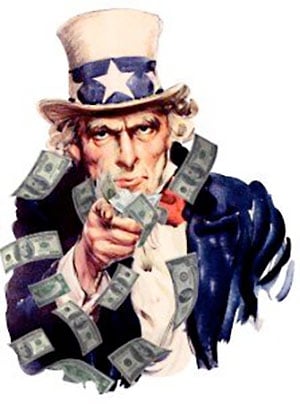 After several years of warning taxpayers of fraudulent telephone calls and e-mails from individuals posing as Internal Revenue Service debt collectors, the Internal Revenue Service has been instructed by Congress to contract with private collection agencies to attempt to collect the oldest and largest delinquent taxes. The IRS has selected four companies, CBE Group, ConServe, Performant and Pioneer Credit Recovery and has already started giving them cases in April.
The IRS has enlisted the help of private collection agencies twice before, in 1996
and 2006. Both times, the projects were shut down rather quickly, with costs greatly exceeding the amounts collected by the contracted firms. The Internal Revenue Service taxpayer advocate, Nina E. Olson, is not in favor of this new collection development. She wrote a letter to Congress indicating that she thought the outsourcing to private collection agencies was a "bad idea" and would be detrimental to low income or other vulnerable taxpayers.
As before, the taxpayer will have received several notices, indicating the tax form, year and amounts owed prior to any collection activity being initiated. Therefore, if you receive a telephone call from an individual indicating that they are trying to collect past due taxes from you, and you have never received any prior notices in the mail, do not give the person any personal information, hang up and contact the IRS directly.
The utilization of private collection agencies by the Internal Revenue Service will certainly make it more difficult to tell if a telephone caller is a fraudster, and opens the door for criminals to continue to prey on unknowing or vulnerable taxpayers. If you do receive such a call, do not give any information to the caller, and please call us to determine the best course of action.