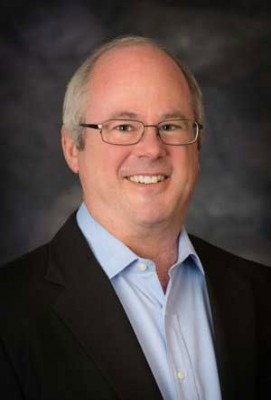 From Partners Magazine, Fall 2011
Bright Lights, Big Paychecks
The specialized field of entertainment industry accounting requires excellent investigation skills (to track those royalties!) – and a little hand-holding. By Fawn Fitter
The PwC accountants who walk the red carpet on the night of the Academy Awards with the official vote tallies aren't the only industry insiders to hobnob with the stars. There is an entire niche industry of accountants whose job it is to track multiple income sources, calculate deductions and keep up to date with the estimated tax payments of actors, singers and screenwriters.
From a purely tax law point of view, a celebrity is just another self-employed person. Kind of. Apart from the glitz and glamour, talent agencies and movie studios aren't so different from staffing firms an manufacturing companies. And yet, where else might you end up calculating a songwriter's royalties for placing a song in a car commercial – or helping a stuntman buy life insurance?
"It's a straightforward business," says David M. Primes, CPA, CITP, a partner in Los Angeles accounting firm Sobul, Primes & Schenkel, which has a significant entertainment practice. "It's the people who make is different from other industries."
THE HANDS-ON APPROACH
Accountants who serve the entertainment industry tend to have two overlapping practices. One provides traditional accounting services to businesses in the industry, from animation studios and production companies to equipment rental and catering firms. The other is business management for successful individuals – what Primes calls "the pampering and peace of mind business."
"People in this industry tend to have strong personalities and a lot of passion, but they tend not to have a lot of financial training or ability," he explains. "You need to make sure you're doing a good job for them, and also that the people around them are doing a good job, so they're not being taken advantage of. We're their left brain."
In addition to traditional financial planning, an accountant who's also a business manager handles the financial tasks that clients lack the expertise, or simply the time, to address. For example, the manager will often determine if clients have appropriate insurance coverage, collect their payments and pay their bills, and maximize their deductions at a time. The job may also involve personal tasks, like helping a client hire a nanny, rent an apartment or buy a car.
"Doctors and lawyers may have ups and downs, but by and large, their income stream will be steady. But my clients can easily have a $200,000 year followed by a million-dollar year followed by a $70,000 year," says Robert S. Seltzer, CPA/PFS, a Beverly Hills accountant who specializes in business, tax and financial management for individuals in entertainment. "They also earn a lot less than people think, because so many people get a cut of their earnings. There's a big difference between gross and net. So I keep them out of a financial bind and protect them from themselves."
SPECIALTY PRACTICE
The industry's tax provisions can be as quirky as the people who work in it. For example, songwriters have special concerns, says Seltzer, who offers two theoretical examples. "Bob Segar probably made more money by putting 'Like a Rock' in Chevy commercials then he ever did by selling records," he explains. "If you wrote a song that was even a moderate hit, it's like an annuity: You get paid every time it is played."
On the other hand, he adds, "If you didn't write your own music, the only time you make money is when someone buys a recording or you do on the road. That's why Smokey Robinson, who wrote all his own songs, has more income than The Temptations, who sang other people's songs and therefore have to tour for income."
Production of TV shows, movies and video games is often a special case, too, says Steven H. Levitt, CPA, another partner at Sobul, Primes & Schenkel. For example, federal tax law lets producers with ownership interest depreciate or amortize expenses over the period of both earned and projected income. Another section of the U.S. tax code equates some production activities to manufacturing, allowing extra deductions equal to the net income of the production activity. Yet another section of federal tax law lets producers of films under $15 million write off their expenses immediately.
Hollywood's influence has also led to industry-specific tax incentives, exemptions and exceptions in the state of California and the city of Los Angeles, Levitt says, adding, "There's a reason there's an annual conference just for California CPAs who specialize in the entertainment industry."